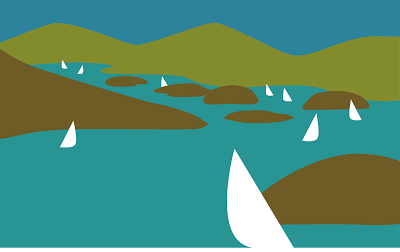 We've packed up the flower boxes and the summer porch, and moved inside to the sun room to watch the birds at our feeders. It's always bitter-sweet to see the summertime fade away, but we have great memories of the season.
Not too long ago in late November, the thermometer spiked to the low 70s, and we were reminded of helping a dear friend put his sailboat away for the winter. There were brief snow flurries at the end of October.
For those of you far from the northeast, this view of "The Narrows" of Lake George may bring memories of the summer. The exhibit at the National Museum of Racing and Hall of Fame is open until the end of the year. If you haven't seen it, please do stop by.